Coeur D'Alene – Idaho 2022September 2 - 4, 2022
Topics:
Internal Medicine - Dr. Mark Acierno
Internal Medicine - Dr. Jocelyn Mott
Learn from two experts in Veterinary Medicine and expand your knowledge on Internal Medicine.  Take a sunset Boat cruise, mingle at the cocktail hour or enjoy a round of golf in the afternoon at the Coeur D'Alene resort in Idaho. Our resort is called the "Playground of the Pacific Northwest", and activities include mountain biking, hiking, and fishing.
September 2, 2022
12:30-1pm Registration - Pick up your name badge, sign in & find a seat
Meeting 1-6pm
3:45-4pm Break and Snack
6:15-7:15pm Cocktail and Cheese Hour: Bring your drink tickets


September 3, 2022
7:00-7:55am Full Buffet Breakfast (Registered Attendees Only)
Meeting 8am-1pm
11:50-11am Break and Snack
1pm Enjoy Coeur D'Alene! Sunset Cruise at 5:30 if pre-registered


September 4, 2022
7-7:55am Full Buffet Breakfast (Registered Attendees only)
Meeting 1-6pm
10:15-10:30am Break and Snack
1pm Book Your Next VetVacationCE!

Call in: 888-965-6542
Referring Code/Group Name: Vet Vacation CE
Room Rate: North Wing , Park Tower $309+ 13.4% tax, Lake Tower $389+ 13.4% tax
Accommodations are limited at this special rate. Please book and register early!
Arrangements have been made so you can extend your vacation 3 days before and/or after your destination seminar at the same rate if rooms are available at the property based on availability. You will need to call in to book room if you are extending beyond the basic conference nights. Book or Call early to secure your choice of rooms.
The Coeur d'Alene resort is the "Playground of the Pacific Northwest." The resort is located on the north shore of Lake d'Alene. The resort features world-class accommodations, conference and business facilities, golf, spa, recreational activities, shopping, dining, nightlife, and much more.
Coeur d' Alene has the longest floating boardwalk in the world. Amenities include golf course, infinity pool, wi-fi, wine cellar and tour, fitness center, multiple pools, Cedars floating restaurant, and many lakefront activities.
The Coeur d'Alene Resort is 40 minutes from the Spokane International Airport (GEG). The airport has non-stop and one-stop access from most major US and Canadian cities. Airport limousine service is available from the airport to the resort.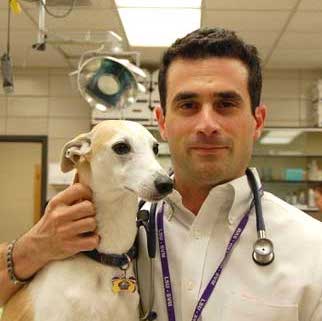 Mark Acierno received his DVM from Mississippi State University in 2000. After completing an internship in small animal medicine and surgery, he completed an internal medicine residency at Tufts University. He is a professor at Midwestern University, a boarded internal medicine specialist and a member of the Society of Veterinary Nephrology and Urology. His research interests include hypertension, kidney disease and renal replacement therapies. Dr. Acierno is the author of more than 40 peer-reviewed publications and 15 book chapters. Currently, he is developing one of the most comprehensive nephrology / urology programs in the world, which is based out of Phoenix AZ.
Presentation Synopsis
1. Challenging UTI and antimicrobial therapy
2. Kidney emergencies - Emergency treatment of nephrotoxins.
3. FLUTD _ Help I cannot pee!
4. IMHA/ITP - an internist's prospective
5. Managing Chronic Enteropathies in Dogs
6. Hypertension - new guidelines new recomendations
7. Acute Kidney Injury
8. Improving the quality of life for cats with Chronic Kidney Disease
9. Leptospirosis: Current Recommendations and What is the Risk to Veterinary Professionals
10. Nephrotoxicosis: Ethylene Glycol and Beyond
11. Now how do we turn off this spigot??? (Diagnosing and treating canine Incontinence)
12. Help! Help! I can't pee!! (Feline Lower urinary tract disease)
13. Protein Losing Nephropathy
14. Canine geology (uroliths)
15. Intro to dialysis medicine - how does it work and when to refer
16. An introduction to Acid / Base disorders
17. UTI and antimicrobial therapy - since when don't we treat bacteriuria!
18. Emergency treatment of nephrotoxins.
19. That Darn Cat! Veterinary Adventures in IBD, Lymphoma and pancreatitis!
Dr. Jocelyn Mott graduated from the Western College of Veterinary Medicine in Saskatoon, Saskatchewan, Canada. After graduation, she completed an internship in small animal medicine and surgery at Oklahoma State University and then a small animal internal medicine residency at the University of Wisconsin-Madison. Dr. Mott is board certified by the ACVIM in small animal internal medicine. She is currently a clinical professor of veterinary medicine at Western University of Veterinary Medicine, Pomona, CA and practicing internist at VCA TLC Pasadena Veterinary Specialty and Emergency in Pasadena, CA.
With a broad range of experience, Dr. Mott has worked in small animal referral practices in Massachusetts, Texas, Florida and California. She has worked in industry performing clinical research in veterinary nutrition. She has authored several publications and book chapters in veterinary medicine and is an international speaker in her field of expertise. She is coeditor for the veterinary text book 5 Minute Veterinary Consult Clinical Companion Small Animal Gastrointestinal Diseases. She is also a pet loss bereavement specialist.
Although Dr. Mott enjoys all aspects of internal medicine, she especially enjoys gastroenterology, nutrition and endocrinology. She volunteers with non-profits to promote pet health and well-being and has been Past-President of the ACVIM Foundation to help further animal healthcare and specialty medicine. When Dr. Mott is away from Pasadena Veterinary Specialists, she enjoys spending time with her husband Pete, a veterinary clinical pathologist, her dogs, horseback riding, and synchronized swimming.
Presentation Synopsis
1. Chronic Enteropathies in Dogs – 90 minutes
2. Chronic Enteropathies in Cats – 60 minutes
3. What's New and Old in Chronic Renal disease? – 90 minutes
4. Dealing with Pet Loss and Bereavement with our clients, us and our staff- 30 minutes
5. The Schnauzer Special - 60 minutes
6. The Yellow Cat - 60 minutes
7. Medley of Internal Medicine Clinical Cases - 60 minutes