Coeur D'Alene – Idaho 2021September 3 - 5, 2021
Topics:
Emergency and Internal Medicine - Dr. Chris Byers
Emergency Critical Care - Dr. Adam Lancaster
Learn from two experts in veterinary emergency critical care in the morning, and enjoy a round of golf in the afternoon at the Coeur D'Alene resort in Idaho. Our resort is called the "Playground of the Pacific Northwest", and activities include mountain biking, hiking, and fishing.
September 3, 2021
Registration 12:30pm-1pm
Conference 1pm-6pm
Cocktail Reception 6:15pm-7:15pm

September 4, 2021
Breakfast 7am-8 am
Conference 8am-1pm
Optional Add on Sunset Cruise 5:30-7:30pm on the Lake $40

September 5, 2021
Breakfast 7am-8am
Conference 8am-1pm
Call in: 888-965-6542
Referring Code/Group Name: Vet Vacation CE
Room Rate: North Wing $259+13.4% tax, Park Tower $309+ 13.4% tax, Lake Tower $389+ 13.4% tax
Accommodations are limited at this special rate. Please book and register early!
Arrangements have been made so you can extend your vacation 3 days before and/or after your destination seminar at the same rate if rooms are available at the property based on availability. You will need to call in to book room if you are extending beyond the basic conference nights. Book or Call early to secure your choice of rooms.
The Coeur d'Alene resort is the "Playground of the Pacific Northwest." The resort is located on the north shore of Lake d'Alene. The resort features world-class accommodations, conference and business facilities, golf, spa, recreational activities, shopping, dining, nightlife, and much more.
Coeur d' Alene has the longest floating boardwalk in the world. Amenities include golf course, infinity pool, wi-fi, wine cellar and tour, fitness center, multiple pools, Cedars floating restaurant, and many lakefront activities.
The Coeur d'Alene Resort is 40 minutes from the Spokane International Airport (GEG). The airport has non-stop and one-stop access from most major US and Canadian cities. Airport limousine service is available from the airport to the resort.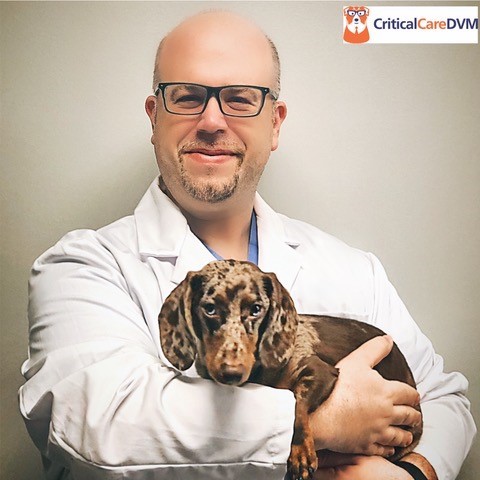 Christopher Byers DVM, ACVECC
Christopher G. Byers, DVM, DACVECC, DACVIM (SAIM), CVJ is a practicing dual board-certified veterinary specialist, recognized international speaker, and respected author. Dr. Byers enjoys teaching, and is passionate about helping pet parents understand their fur baby's health problems. He launched CriticalCareDVM.com to provide dog and cat owners with high quality, accurate, and comprehensive information they need to understand their pet's health problems. Since 2014 the information available at CriticalCareDVM.com has been used by both pet parents and veterinarians, alike, helping Dr. Byers realize his primary goal: promoting the "triad of care" - a collaborative partnership between pet owners, primary care veterinarians, and board-certified veterinary specialists.
Presentation Synopsis
1. IMHA
2. Heatstroke
3. Cardiac Emergencies
4. Thoracic Trauma
5. Hypoadrenocorticism
6. Hyperadrenocorticism
7. DKA in Cats
8. Hepatic Encephalopathy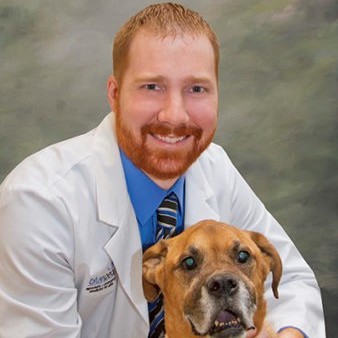 Adam Lancaster DVM, ACVECC
Adam Lancaster graduated veterinary school from Iowa State University in 2008. He then went on to complete a rotating internship at Florida Veterinary Specialists (now BluePearl) in Tampa). During his internship, he discovered his passion for Critical Care and went on to a 3 year residency in Critical Care at Angell Animal Medical Center in Boston, MA. He went on to serve as head of the Critical Care department at multi-specialty hospital in southwest Florida before joining BluePearl in southeast MI where he has been since 2013. On the job, he especially enjoys providing quality, compassionate care to critically ill animals and has a special interest in transfusion medicine and traumatic brain injury. He takes great satisfaction in helping pets' families understand complex medical decisions so they can make good decisions. He is also a member of the Clinician Talent Acquisition team for BluePearl and enjoys meeting veterinarians and veterinary students from all over the country.
Presentation Synopsis
1. Cardiopulmonary Resuscitation
2. Fluid therapy and endpoints of resuscitation
3. Triage and Stabilization
4. Traumatic Brain Injury, including intra-cranial and extra-cranial therapies
5. Clinical approach to the acute abdomen
6. Respiratory Emergencies, including upper and lower airway disease
7. Endocrine emergencies, including hypoglycemia, diabetic emergencies (DKA and HHS) and hypoadrenocorticism
8. Disorders of hemostasis