Chicago, Illinois 2022 October 13 - 15, 2022
Topics:
Exotic Pet Medicine - Dr. Olivia Petritz
Exotic Pet Medicine - Dr. Steve Thompson
Learn about veterinary Exotic Pet Medicine at the exciting Warwick Hotel in Chicago with Dr. Olivia Petritz and Dr. Steve Thompson. The Warwick Hotel is close to premium shopping and dining along the Magnificent Mile, Millennium Park, Navy Pier,Wrigley Field, and Lake Michigan.
October 13, 2022
12:30-1pm REGISTRATION Buckingham Pre-function
1:00-1:50pm Snakes Alive! Anesthesia, Analgesia & Surgery Dr. Thompson
2:00-3:15pm Update on Rabbit Hemorrhagic Disease Dr. Thompson
Calici Virus/Update on COVID19 in Exotic Pets
Improved Wellness Guidelines for Rabbits
3:15-3:30pm BREAK AND SNACK
3:30-4:20pm Therapeutic Contraindications in Exotic Pets Dr. Petritz
4:30-5:45pm Exotic Animal Jeopardy Dr. Petritz
6:15-7:15pm COCKTAIL RECEPTION Tip Top

October 14, 2022
7-8am BREAKFAST BUFFET FOR ATTENDEES Frank Lloyd Wright
8-8:50am Bird Beams: Avian radiology Dr. Thompson
9-9:50am Yeasties & Beasties: Antifungal & Anthelmentic update Dr. Thompson
10-10:45am Exotic Zoonotic: Safety for Families and Your Team Dr. Thompson
10:45am-11am BREAK AND SNACK
11–11:50am Backyard Poultry: Common Diseases Dr. Petritz
12-12:50pm Backyard Poultry: Regulatory Concerns Dr. Petritz
1pm EXPLORE AND ENJOY CHICAGO!


October 15, 2022
7-8amBREAKFAST BUFFET FOR ATTENDEESFrank Lloyd Wright
8-8:50am Dermatology of Zoological Companion Animals Dr. Petritz
9-9:50am Rabbit and Rodent Dentistry Dr. Petritz
10 –10:45pm Euthanasia of Exotic Pets Dr. Petritz
t10:45am -11am BREAK AND SNACK
11-11:50am Drs who DooALot for ALittle Guy: Case Discussions(I) Dr. Thompson
12-12:50am Drs who DooALot for ALittle Guy: Case Discussions (II) Dr. Thmpson
1pm VET VACATION CE CONFERENCE CONCLUDES
BOOK YOUR NEXT VET VACATION!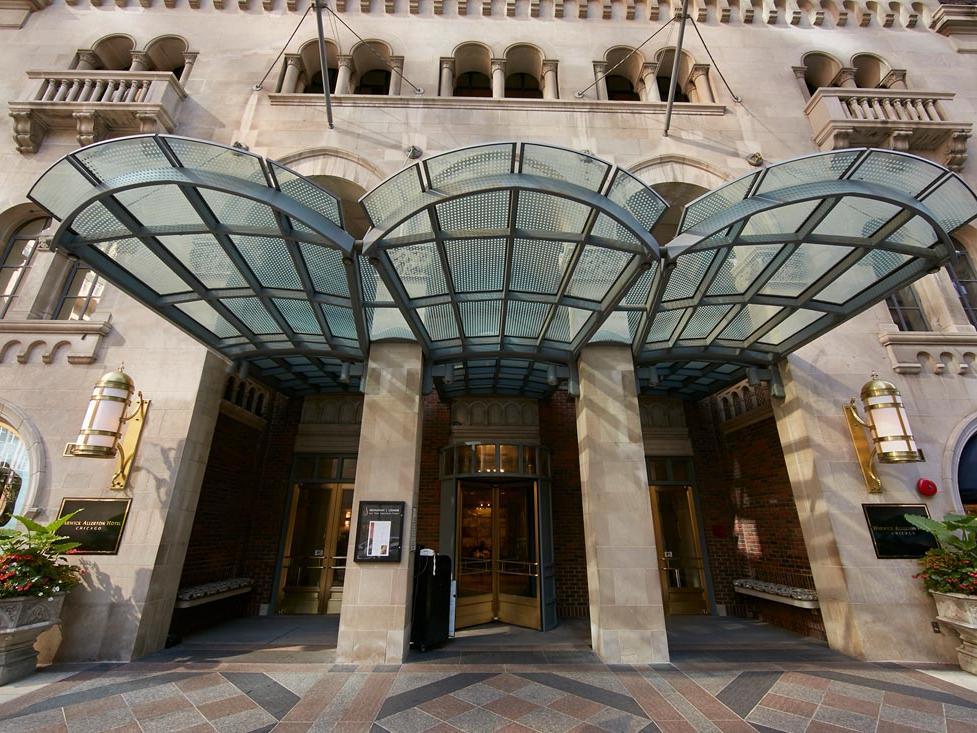 Call in: 312-440-1500 Monday through Friday 6:30am-6pm CST or 877-701-8111
Referring Code/Group Name: Vet Vacation CE
Room Rate: Standard Queen Bed or 2 Queen Bed Guestroom $179+ 17.4% taxes
You can also send an email to res.chicago@warwickhotels.com
Accommodations are limited at this special rate. Please book and register early!
Arrangements have been made so you can extend your vacation 3 days before and/or after your destination seminar at the same rate if rooms are available at the property. Call early to secure your choice of rooms.
The Warwick Chicago is in the heart of downtown Chicago and is the perfect spot to explore the legendary charms of the Windy City. The Warwick is close to premium shopping and dining along the Magnificent Mile; Millennium Park; Navy Pier; Wrigley Field, and Lake Michigan.
O'Hare International Airport (ORD) and Chicago Midway International Airport (MDW) serve the Chicago metropolitan with flights available on most domestic airlines. The Warwick is 30 minutes from both airports. The Chicago train transit system is available from both airports. The Warwick Hotel is a block from the train station.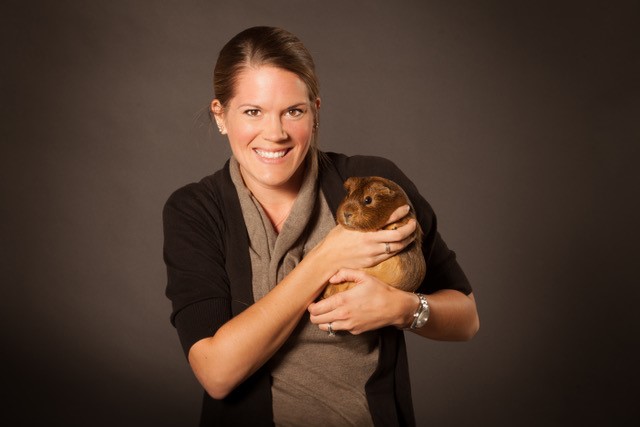 Olivia Petritz, DVM, Diplomate ACZM
Olivia Petritz completed her undergraduate and veterinary degree at Purdue University in Indiana. Following graduation, she completed a small animal rotating internship at a specialty hospital in San Diego, CA followed by an exotic animal internship at Gulf Coast Avian and Exotics in Houston, TX.
Dr. Petritz returned to California to complete an ACZM residency at the University of California, Davis in companion exotics and zoo medicine, and achieved board certification in November of 2013. She then founded an exotics service at a specialty hospital in Los Angeles and worked there for three years prior to starting as an assistant professor at NC State in 2017. She shares her home with her husband, two children, two dogs, a cat, a guinea pig, and the noisiest one of everyone, a cockatiel.
Presentation Synopsis
All new talks for 2022!
1. Backyard poultry:Common Diseases
2. Backyard Poultry: Regulatory Concerns
3. Euthanasia of Exotic pets
4. Therapeutic contraindications in exotic pets
5. Rabbit and rodent dentistry
6. Exotic animal Jeopardy (75 min)
7. Dermatology of zoological companion animals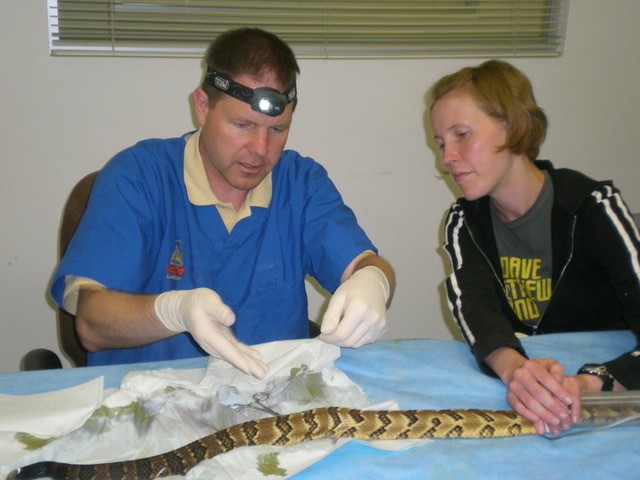 Steven Thompson, DVM, Diplomate ABVP
Dr. Steve Thompson leads the Primary Care dog, cat and exotic pet rotations for 3rd and 4th year DVM and RVT student rotations and is affiliated with Purdue's Center for the Human – Animal Bond and Center for Animal Welfare Science. He has authored chapters on coelomic surgery in snakes and pharmacotherapy for phobias, as well as research articles and abstracts related to feline urologic disorders, surgery and pain management in conservation research with endangered species, vaccines and immunology. He served on the AAHA canine life stage wellness taskforce and the 2012 and subsequent 2019 update publications of these guidelines. He has presented topics at international meetings, including exotic pet and zoo conservation symposia, in Canada, the Czech Republic, Austria, Germany, Hungary and Japan. He is involved with several conservation organizations and has provided veterinary care in wildlife cooperatives with the US Fish & Wildlife Service as well as the Ohio, Michigan and Indiana DNR related to Peregrine Falcons, Whooping Cranes, River Otters, Hellbender Salamanders and Timber Rattlesnakes.
Presentation Synopsis
1. Snakes Alive! Anesthesia, Analgesia & Surgery 50 min
2. Update on Rabbit Hemorrhagic Disease/Calici virus 25 min
3. Update on COVID19 in exotic pets 25min
4. Improved wellness guidelines for rabbits 25 min
5. Bird Beams: Avian radiology 50 min
6. Yeasties & Beasties: Antifungal & Anthelmentic update 50 min
7. Exotic Zoonotic: Safety for families and your team 50 min
8. Drs who DooALot for ALittle Guy: Small mammal case discussions Part 1 50 min
9. Drs who DooALot for ALittle Guy: Small mammal case discussions Part 2 50 min