Chicago 2020 October 15 - 17, 2020
Topics:
Opthalmology - Dr. Robert Swinger
Endocrinology - Dr. Brett Wasik
Learn about veterinary ophthalmology and endocrinology at the exciting Warwick Hotel in Chicago. The Warwick Hotel is close to premium shopping and dining along the Magnificent Mile, Millennium Park, Navy Pier,Wrigley Field, and Lake Michigan.
October 15
Registration 12:30pm-1pm
Conference 1pm-6pm
Cocktail Reception 6:15pm-7:15pm

October 16
Breakfast 7am-8 am
Conference 8am-1pm

October 17
Breakfast 7am-8am
Conference 8am-1pm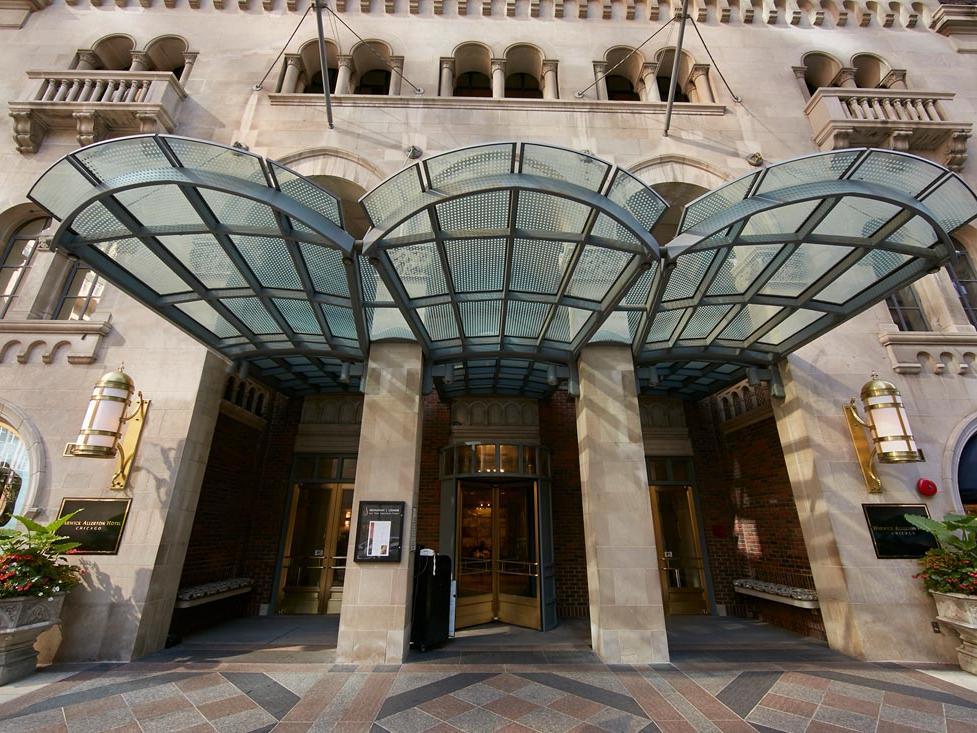 Call in: 312-440-1500
Referring Code/Group Name: Vet Vacation CE
Room Rate: Standard Guestroom $162+ 17.4% taxes, Queen Beds $197+17.4% taxes
You can also send an email to res.chicago@warwickhotels.com
Accommodations are limited at this special rate. Please book and register early!
Arrangements have been made so you can extend your vacation 3 days before and/or after your destination seminar at the same rate if rooms are available at the property. Call early to secure your choice of rooms.
The Warwick Chicago is in the heart of downtown Chicago and is the perfect spot to explore the legendary charms of the Windy City. The Warwick is close to premium shopping and dining along the Magnificent Mile; Millennium Park; Navy Pier; Wrigley Field, and Lake Michigan.
O'Hare International Airport (ORD) and Chicago Midway International Airport (MDW) serve the Chicago metropolitan with flights available on most domestic airlines. The Warwick is 30 minutes from both airports. The Chicago train transit system is available from both airports. The Warwick Hotel is a block from the train station.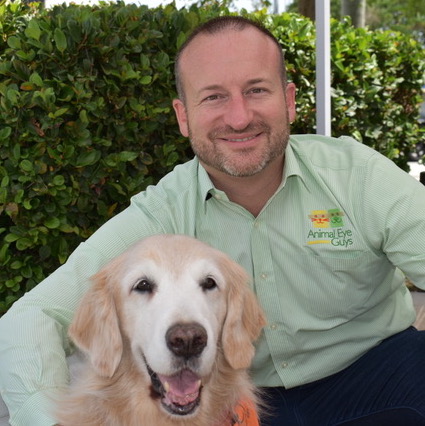 Robert Swinger, DVM, DACVO
Dr. Robert Swinger completed his undergraduate work and received his Doctorate of Veterinary Medicine from the University of Illinois in 2003. After completing an internship in small animal medicine and surgery at Veterinary Specialists of South Florida in 2004, he went on to complete both an ophthalmology internship in 2005 and residency in 2009 at the Animal Eye Specialty Clinic. Soon thereafter, he joined the VCA Aurora Animal Hospital outside of Chicago before returning in 2011 to launch Animal Eye Guys. Over the past few years, Animal Eye Guys has expanded to multiple locations across South Florida extending from Miami to West Palm Beach. Dr. Swinger is board certified and a Diplomate of the American College of Veterinary Ophthalmologists.
In his work environment, Dr. Swinger enjoys teaching and taking active roles in the clinic's internship/residency programs. He is an active lecturer/wet lab instructor across the nation including the Florida Veterinary Medical Association, The Gulf Atlantic Veterinary Conference, Vet Vacation CE, University of Illinois, St. Matthew's University, and many local events for his referring veterinary community. His special interests include surgical and medical management of glaucoma, cataract surgery, and corneal physiology. Outside of the veterinary arena, Dr. Swinger enjoys spending time with his family (which includes his twins, Keegan and Francesca, and a toy poodle, Sophia) and enjoys the outdoors, cooking, and traveling.
Presentation Synopsis
1. EYE! Oh My! An Overview of Ocular Emergencies in Small Animal Patients
2. New Developments in Veterinary Ophthalmology – Surgical and Pharmacological Advancements
3. Ocular Procedures and Surgery in your Practice
4. Feline Ophthalmology
5. Glaucoma in Veterinary Medicine – Surgical and Medical Management
6. Corneal Ulcers – Why some just won't heal!
7. What's on your shelf? A guide to ocular pharmaceuticals and supplements.
8. What are Your Colleagues Sending? A Review Of The Top 10 Most Common Ophthalmic Referrals.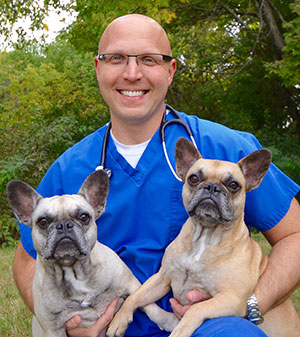 Brett Wasik DVM, DACVIM-SAIM
Dr. Brett Wasik graduated from the University of Illinois, College of Veterinary Medicine in 2003. After graduation he completed a one-year rotating internship in small animal medicine and surgery at Veterinary Medical & Surgical Group in Ventura, California. He was in private practice in the Chicago suburbs for a short time following his internship prior to completing a small animal internal medicine residency at VCA Aurora Animal Hospital from 2005-2008. He became board certified in small animal internal medicine in 2008. Dr. Wasik was a staff internist at VCA Animal Diagnostic Clinic in Dallas, Texas from 2008-2011. He became a consultant for Veterinary Information Network (VIN) and Antech Diagnostics in 2011 focusing on canine/feline internal medicine and endocrinology. He has also served as an ultrasound instructor for Sound Technology in Irving, TX. Dr. Wasik completed an endocrinology post-doc appointment at UC-Davis in California with Dr. Chen Gilor in the fall of 2018, working on insulin formulations in cats. During that time he also edited and updated chapters on hypercalcemia and hyperparathyrodism for the future edition of the "5-Minute Veterinary Consult Canine and Feline" textbook and co-authored a chapter with Chen Gilor in the upcoming version of the "Current Veterinary Therapy" textbook on monitoring insulin therapy in dogs and cats. He remains an active endocrinology and canine internal medicine consultant for VIN and small animal internal medicine consultant for Antech Diagnostics.
Dr. Wasik's special interests include canine and feline endocrinology, particularly adrenal focused diseases such as hyperadrenocorticism, hypoadrenocorticism, pheochromocytoma, and hyperaldosteronism. Outside of veterinary medicine, Dr. Wasik enjoys traveling as much as possible, scuba diving, getting away to Grand Lake in Oklahoma and professional sports such as NFL football and NHL hockey…Go Packers and Go Blackhawks! He spends his remaining free time with his two "atopic" French bulldogs Ruby and Stella.
Presentation Synopsis
1. Update on SARDS in Dogs, an Internist Perspective
2. Feline Hyperaldosteronism – A Literal "Pain in the Neck" if You're a Cat!
3. Updates on Canine Hyperadrenocorticism – "To Pre-Pill or not to Pre-Pill…that is the Question?"
4. Canine and Feline Insulin Therapy including newer options like degludec and glargine
5. The Incidental Adrenal Mass!
6. Canine TSH Monitoring for my Hyperthyroid Feline…What Gives?
7. Treating Canine Hypoadrenocorticism – 2020
8. Atypical Cushings