Charleston, South Carolina 2021April 12 - 14, 2021
Topics:
Oncology - Dr. Sue Ettinger
Geriatrics and End of Life - Dr. Mary Gardner
Learn about veterinary oncology, geriatrics, and end-of-life care while enjoying a dream vacation in Charleston, SC.  Charleston, the South Carolina port city founded in 1670, is defined by its cobblestone streets, horse-drawn carriages and pastel antebellum houses, particularly in the elegant French Quarter and Battery districts. The Battery promenade and Waterfront Park both overlook Charleston Harbor, while Fort Sumter, a federal stronghold where the first shots of the Civil War rang out, lies across the water.
April 12, 2021
Registration 12:30pm-1pm
Lecture 1pm-6pm
Cocktail Hour with Hors d'oeuvres 6:15pm-7:15pm

April 13, 2021
Breakfast 7am-8 am
Lecture 8am-1pm

April 14, 2021
Breakfast 7am-8am
Lecture 8am-1pm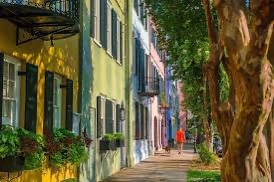 Call in: 843-577-2466
Referring Code/Group Name: Vet Vacation CE
Room Rate: $269+taxes double occupancy for an upgraded suite not the basic hotel room
Rate is available 2 days after the conference at the contracted rate and 2 days before the conference at a 20% of the prevailing rate discount.
Rooms are limited at this special rate. The hotel is located in the heart of downtown Charleston. Valet parking is available at $36 per night.
Airport Distance: Only 20 mins away from Charleston International Airport (CHS)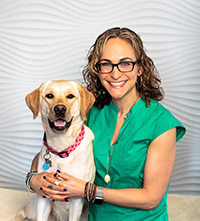 Dr. Sue Ettinger is a practicing veterinary cancer specialist, international speaker, book author, and vlogger (video blogger). She is one of approximately 400 board-certified specialists in medical oncology in North America and currently practices at Veterinary Referral and Emergency Center in Norwalk, Connecticut. She received her veterinary training at Cornell University College of Veterinary Medicine. She completed her residency in medical oncology at the Animal Medical Center in NYC in 2003.
She was voted the 2019 Western Veterinary Conference (WVC) Small Animal Continuing Educator of the Year and has also received the VCA Woof Pack Award awards for Exceptional Doctor Performance and the Public Relations Achievement.
Presentation Synopsis
1. The ABCs of Early Cancer Detection: Aspirates, Biopsies and Cytology
2. What's New in Cancer Treatment?
3. Tips and Tricks for Lymphoma in Dogs: Cost Conscious Treatment Options
4. Feline GI Lymphoma vs IBD. The Struggle is Real.
5. Cancer Cliff Notes for Dogs: What to tell clients
6. Cancer Cliff Notes for Cats: What to tell clients
7. Metronomic Chemotherapy: Low Dose Oral Chemotherapy
8. Breaking Bad News: How to Make it Great (Seriously)
Geriatrics and End of Life Care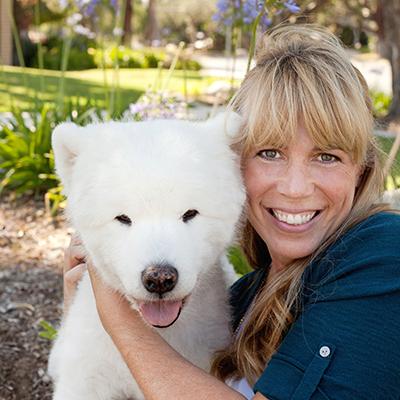 A dynamic and engaging speaker, Dr. Mary Gardner is able to draw on a wide range of career experiences and life lessons to educate and motivate diverse audiences. Her presentations cover a variety of topics, and encourage both professional and personal growth within the veterinary industry and beyond. Ironically, veterinary medicine was not her first career choice.
After graduating from the University of Miami, she began working as a Technical Business Architect for an order and supply chain management software company. Her innate talent for understanding logistics in a client-centric organization developed a unique skill set for a veterinarian. After 10 years in software she found herself longing for something different and more meaningful – the path she selected was to become a veterinarian. She completed her Doctorate of Veterinary Medicine in 2008 from the University of Florida.
Presentation Synopsis
1. Practical Care for the Geriatric Patient
2. Where are all the grey muzzles? Marketing before it is too late.
3. Serious Illness Conversations and Guidance with Pet Parents
4. Get Your Veterinary Groove Back: Avoiding Burnout
5. The Caregiver's Dilemma - Assessing Quality of Life
6. Mapping and Building and Amazing Client Experience
7. Motivate your Staff and be an Effective Leader