Boston, Massachusetts 2022May 13 - 15, 2022
Topics:
Emergency Critical Care - Dr. Leonel Londono
Emergency Critical Care – Dr. Jenefer Stillion
Learn about veterinary emergency medicine and critical care while on your city tour of Historic Boston.
Boston is Massachusetts' capital and largest city. Founded in 1630, it's one of the oldest cities in the U.S. The key role it played in the American Revolution is highlighted on the Freedom Trail, a 2.5-mile walking route of historic sites that tells the story of the nation's founding. One stop, former meeting house Faneuil Hall, is a popular marketplace.
"Beantown" is home to Symphony Hall, where the legendary Boston Pops orchestra performs, and Fenway Park, where the beloved Red Sox baseball team plays. Famous cultural institutions include the Museum of Fine Arts, Museum of Science and the Isabella Stewart Gardner Museum, housing a world-class collection in a space designed like a 15th-century Venetian palazzo. Popular strolling spots include the Public Garden, featuring iconic swan boats; Newbury Street, offering upscale shopping; the Waterfront, dotted with seafood and chowder restaurants; and the North End, abundant with Italian bakeries and cafes.
May 13, 2022
Registration 12:30pm-1pm
Conference 1pm-6pm
Cocktail Reception 6:15pm-7:15pm

May 14, 2022
Breakfast 7am-8 am
Conference 8am-1pm

May 15, 2022
Breakfast 7am-8am
Conference 8am-1pm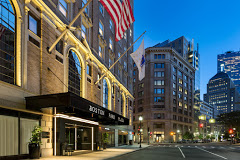 Call in: 617-379-7129
Referring Code/Group Name: Vet Vacation CE -May 2021
Room Rate: Room Rate: $259 Superior Queen or $399 Studio Suite plus tax, Rooms available 3 nights pre and post at the same rate based on availability.
The cherished downtown Boston landmark hotel has been fully restored and reimagined through a $100 million renovation. The most treasured of the Back Bay Boston hotels, our property is a destination itself.
Use the booking link.
Fly into BOS Boston Logan International airport 12 minute drive to the hotel without traffic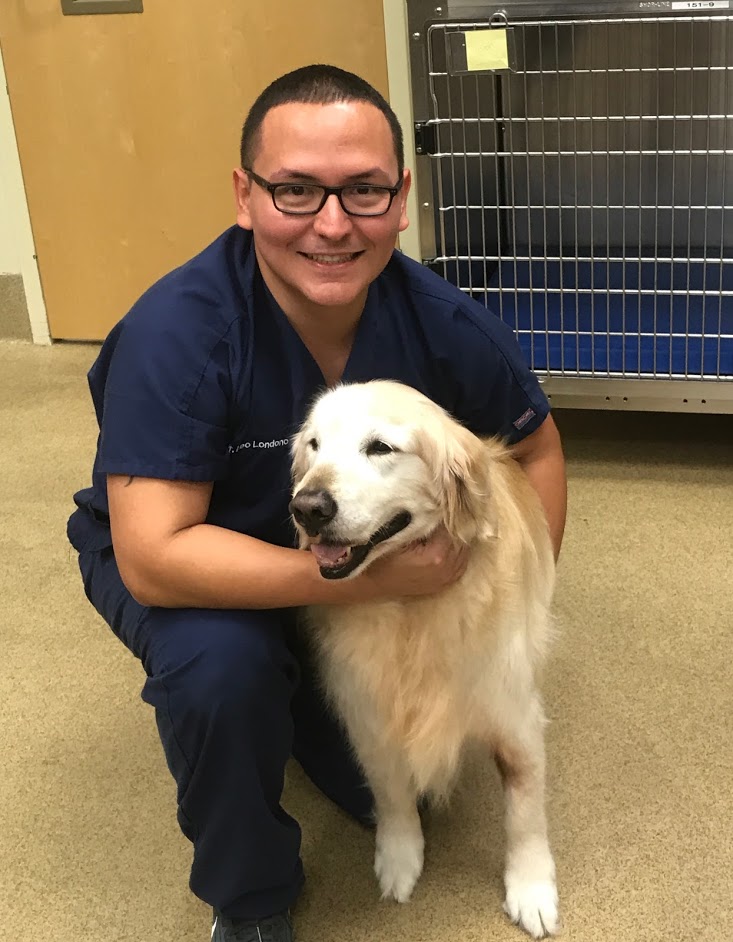 Dr. Leonel Londono, DVM DACVECC
Dr. Leo Londoño received his DVM from University of Florida in 2011. After completing a rotating internship in small animal medicine and surgery at Hollywood Animal Hospital, he pursued a residency in emergency and critical care at University of Florida. During his residency he discovered his passion for nephrology, hemodialysis and other forms of blood purification. He then completed the hemodialysis academy from UC Davis and received the certification in veterinary extracorporeal blood purification. Since 2015, Dr. Londoño joined the faculty at University of Florida where he works as a professor of emergency and critical care, and director of the hemodialysis unit. His clinical interests include recognition and management of acute kidney injury, extracorporeal blood purification techniques, endothelial and glycocalyx dysfunction in critical illness. Outside of work, he enjoys traveling and lecturing internationally, fishing and spending time with his 3 year-old daughter and wife.
Presentation Synopsis
1. Feline urethral obstruction: Tips for the acute management
2. Acute kidney injury: Because time is of the essence
3. Fluid therapy in the renal patient: When fluids become nephrotoxic
4. Uroabdomen: Pre-surgical Management
5. Acute on Chronic Kidney Disease: managing the CKD patient in the ICU
6. Systemic consequences of proteinuria
7. Renal and non-renal applications of hemodialysis: A new perspective for general practitioners
8. Common mistakes in the ER room
9. Cardiopulmonary resuscitation and RECOVER guidelines
10. Heat Stroke-Don't let it sweat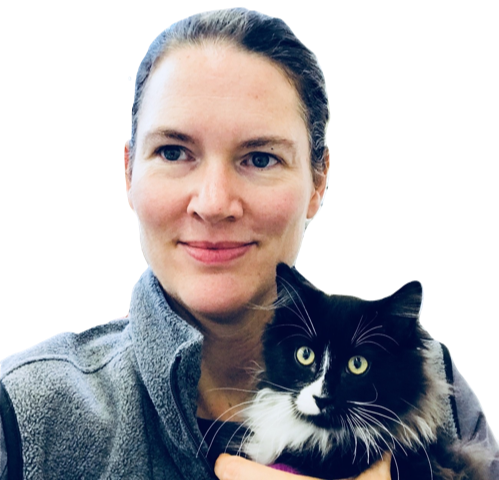 Dr. Jenefer Stillion DVM, DACVECC
Dr. Jenefer Stillion was born and raised in Colorado where she earned her veterinary degree from Colorado State University in 2004. She then went on to complete a one year internship in small animal medicine and surgery and continued to practice emergency medicine in the Denver metropolitan area.
In 2012, Dr. Stillion completed a residency at Cornell University in Ithaca, New York and became a board-certified specialist in small animal Emergency and Critical Care Medicine. Following completion of her residency, she moved her family to Calgary and has enjoyed living next to the Canadian Rockies since. Her professional interests include treatment of trauma and shock, transfusion medicine and sepsis.
Presentation Synopsis
1. Practical approach to diagnosis and management of acute kidney injury
2. Managing the hypotensive patient
3. Diabetic emergencies in small animals
4. Assessment and emergency treatment of the dyspneic cat – Do no harm!
5. Emergency management of congestive heart failure
6. Evaluation and management of the brain injury patient
7. Local and systemic management of burn wounds
8. Septic peritonitis: pathophysiology, diagnosis, and perioperative management