Bahamas Atlantis Paradise Island 2022 February 03 - 05, 2022
Topics:
Cardiology – Dr. Phillip Fox
Oncology and Internal Medicine – Dr. Ann Hohenhaus
Learn about Cardiology, Oncology and Internal Medicine while enjoying a beach vacation at the Atlantis Paradise Island Resort in the Bahamas. The Atlantis is known as the water playground of the Bahamas. You can swim with dolphins and enjoy all the water activities. VetVacationCE has arranged discounted rates for Dip and Discover $120 including VAT or Swim in Wonder $175 including VAT.
February 3, 2022
Registration 12:30pm-1pm Conference 1pm-6pm
1PM Five Chemotherapy Agents (AH)
2PM Feline Lymphoma (AH)
3PM Chronic Diarrhea (AH)
4PM Improve Your Diagnosis Part 1 and 2(PF)
Cocktail Hour 6:15pm-7:15pm

February 4, 2022
Breakfast 7am-8 am Conference 8am-1pm
8 AM Feline GI Lymphoma (AH)
9 AM Coughing & Dyspneic Radiography (PF)
10:30 AM CT, MRI and Echo (PF)
11 AM Feline Heart Disease I and II (PF)

February 5, 2022
Breakfast 7am-8am; Conference 8am-1pm
8 AM Immunohistochemistry (AH)
9 AM Canine Heart Disease (PF)
10:30 AM Critical Arrythmias (PF)
11 AM Canine Anemia (AH)
12 PM Palladia (AH)
12:30 PM Melanoma (AH)
Atlantis Paradise Island resort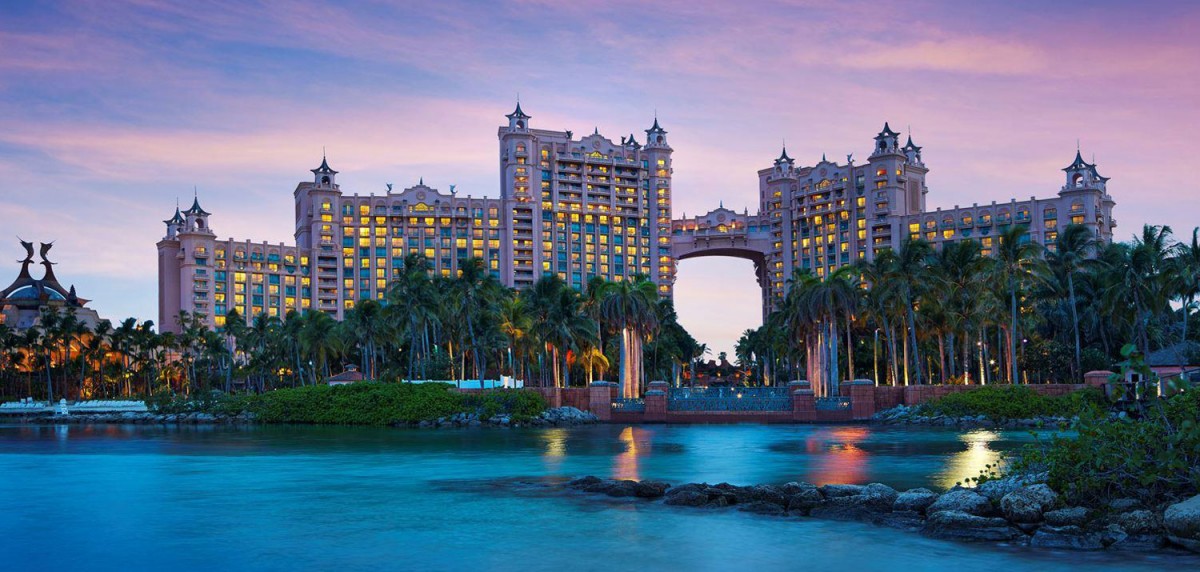 Call in: US: 800-386-4786 International Callers: 954-809-2714
Referring Code/Group Name: VetVacationCE
Room Rate: Run of the House $209+12% Vat tax and 11.2% Resort tax. We have secured a special resort fee of $25 (normally $52.95). Total room fee per night including all taxes and fees is about $315 for 2 adults. $50 extra per person maximum 4 per room
Accommodations are limited at this special rate. Please book and register early!
Arrangements have been made so you can extend your vacation 3 days before and/or after your destination seminar at the same rate if rooms are available at the property. Call early to secure your choice of rooms.
Atlantis is the largest water playground in the Bahamas. You can swim with the dolphins; sun up with the sea lions; dip and discover the largest water park in the Eastern Hemisphere; explore Nassau; win in the casino; and, enjoy every water and sunshine activity the Bahamas offers!
Fly into Nassau (NAS) for ground transfer to Atlantis. Shuttles, taxis and rental cars are available. Most US airlines serve Nassau.
Dr. Phillip Fox ACVIM/ECVIM Cardiology and ACVECC Critical Care
Dr. Philip Fox is certified by the American and European Colleges of Veterinary Internal Medicine and the American Collagen of Veterinary Emergency and Critical Care. He is also Director of the Caspary Research Institute of the Animal Medical Center, Director of Educational Outreach, and Head of Cardiology. He received a BS degree from Marietta Ohio, and MSc and DVM degrees from the Ohio State University. He completed an internship in medicine and surgery, as well as a cardiology residency, at the Animal Medical Center in NY City. Dr. Fox is a well-recognized international speaker, has given more than 1000 hours of continuing education lecture, and has received numerous honors including awards including TNAVC Speaker of the Year, an award from the Ohio State University as Distinguished Alumnus, and an award of merit bestowed by the City of NY for work done with search and rescue dogs during 9/11. He has published extensively including two cardiology textbooks, more than 150 peer-reviewed journal articles and scientific abstracts, and has been a co-founding editor of The Journal of Veterinary Cardiology and for Seminars in Veterinary Medicine and Surgery (Small Animal). Research interests include congestive heart failure, feline and canine cardiomyopathies, evidence based medicine, and cardiovascular pathology.
Presentation Synopsis
1. History and Physical Examination Made Easy- Clinical Correlates
2. History and Physical Examination Made Easy- Videos and Discussions
3. Thoracic Imaging of the coughing and dyspneic dog and cats. Part I
4. Thoracic Imaging of the coughing and dyspneic dog and cats. Part II
5. Heart Disease in the Cat- How to Diagnose
6. Heart Failure in the Dog- Staging and Monitoring
7. CT, MRI and Echo
Oncology and Internal Medicine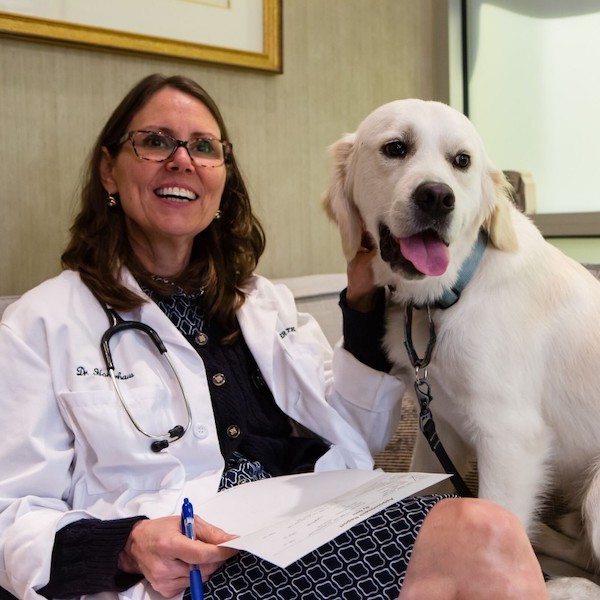 Ann Hohenhaus, DVM, ACVIM (Oncology), ACVIM (Internal Medicine)
Dr. Ann Hohenhaus is a third generation veterinarian who is also double board certified by the American College of Veterinary Internal Medicine. She is an avid blogger and has written for multiple media outlets including www.amcny.org and vetstreet.com. In 2014, Dr. Hohenhaus was honored by the Foundation for Biomedical Research with a DeBakey Award for Excellence in Journalism for "Dogs Go To Bat Against Lou Gehrig's Disease." Dr. Hohenhaus has also created content for publications such as Ladies Home Journal and Real Simple Magazine.
Dr. Hohenhaus is an active participant in AMC's research mission and has written extensively in the veterinary literature. She is listed as an author on 39 publications in PubMed in the disciplines of oncology, internal medicine and transfusion medicine, including: squamous cell carcinoma, mast cell tumors, melanoma, exocrine pancreatic insufficiency, and anemia. She authored 19 veterinary textbook chapters and is currently investigating immunotherapy for hemangiosarcoma in dogs. Dr. Hohenhaus lectures nationally and internationally, most recently in the Kuala Lumpur, Malaysia and Lima, Peru.
In her spare time, Dr. Hohenhaus raises foster kittens as a member of the ASPCA Foster Kitten Team.
Presentation Synopsis
ONCOLOGY AND INTERNAL MEDICINE TOPICS
1. Small cell gastrointestinal lymphoma in cats
2. When should you say YES to immunohistchemistry
3. Melanoma management
4. Using palladia in clinical practice
5. Feline Lymphoma: FAQ and not all have answers
6. Anemia case based management
7. The five chemotherapy agents I can't live without
8. How to approach chronic diarrhea