Bahamas Atlantis Paradise Island 2024 February 1 - 3, 2024
Topics:
Internal Medicine – Dr. Robert Armentano
Ophthalmology – Dr. Melanie Church
February 1, 2024
12:00-12:30pm REGISTRATION: Sign in and pick a seat! Adonis I and II
12:30-5:30pm Lecture Adonis III and IV
2:45-3pm BREAK AND SNACK
5:45-6:45pm COCKTAIL RECEPTION The Baths Colonnade


February 2, 2024
7-8am Breakfast Buffet for Adonis I and II
8am-1pm Lecture Adonis III and IV
10:45am-11am BREAK AND SNACK
1pm Enjoy Atlantis!

February 3, 2024
7-8am Breakfast Buffet Adonis Ballroom
7-8am Breakfast Buffet for Adonis I and II
8am-1pm Meeting Adonis Ballroom III and IV
10:45am -11am BREAK AND SNACK
1pm Vet Vacation CE Conference Concludes!
Book your next VetVacationCE!

Atlantis Paradise Island Resort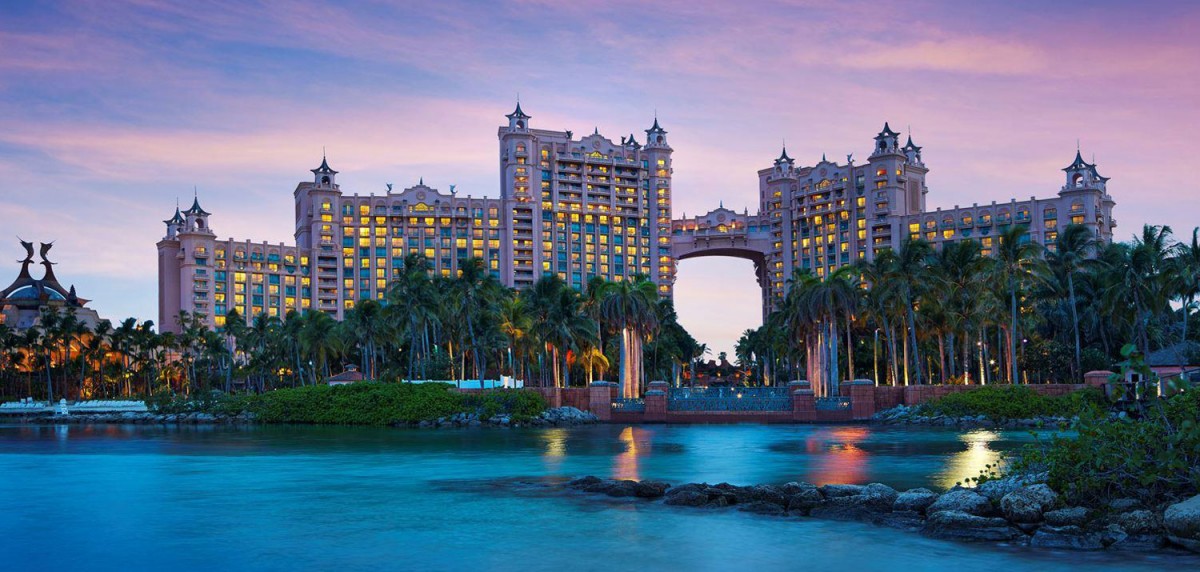 Call in: US: 800-386-4786 International Callers: 954-809-2714
Referring Code/Group Name: VetVacationCE
Room Rate: Run of House $229+12% VAT and 11.2% Resort tax plus additional fees. We have secured a special resort fee of $40 + VAT (normally $59). Total room fee per night including all taxes and fees is about $350 for 2 adults. $50 extra per person over 12, maximum 4 per room. Gratuities: Bellman fee $6 per person, Pool attendant $1.60 pp/pn, housekeeping $5 pp/pn.
Accommodations are limited at this special rate and this block will sell out. Please book and register early! The last day to reserve a room is January 2, 2024.
Arrangements have been made so you can extend your vacation 3 days before and/or after your destination seminar at the same rate if rooms are available at the property. Call early to secure your choice of rooms.
Fly into Nassau (NAS) for ground transfer to Atlantis. Shuttles, taxis and rental cars are available. Most US airlines serve Nassau.
AIRPORT TRANSPORTATION:
Atlantis does not provide shuttle service to and from the airport, please see below for our recommended partner. Additional information can be provided upon request.
http://www.atlantisbahamas.com/meetings/conferenceplanning/eventresources/transportation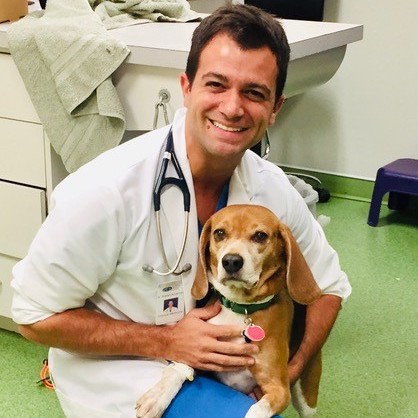 Dr. Robert Armentano, DVM, ACVIM
Dr. Robert Armentano is board certified in small animal internal medicine. He is a Chicago native and did his undergraduate studies in animal sciences at the University of Illinois. After obtaining early admission into veterinary school he completed his training at the University of Illinois as well. After his DVM degree he continued his training at the University of Florida for a rotating internship and internal medicine residency. Dr. Armentano has engaged in many speaking opportunities including Chicago news updates on emerging infectious diseases including blastomycosis, leptospirosis and canine influenza. Dr. Armentano has participated in prospective research, published book chapters and is actively participating in research trials.
Dr. Armentano currently works at the Veterinary Specialty Center in the Chicagoland area. He lives with his wife and four-legged friends (2 dogs). Dr. Armentano enjoys travel, the Chicago Cubs (Go Cubbies) and endurance sports including marathons and triathlons.
Presentation Synopsis
1. The diagnostic and therapeutic approach to primary and opportunistic, systemic fungal infections
2. The lepto suspect: a disease overview and lit review
3. Tick-borne diseases of the 4Dx -A review of tick-borne diseases in dogs and cats
4. FUO: fever of unknown/unsure/undiagnosed origin
5. Update on gastroprotectants in dogs and cats
6. The increased ALT: a practical approach to liver testing and sampling
7. Medical management of acute and chronic liver disease in dogs and cats
8. Diagnosis: open for small intestinal thickening- causes include IBD versus lymphoma
9. The occult Cushingoid dog: to treat or not to treat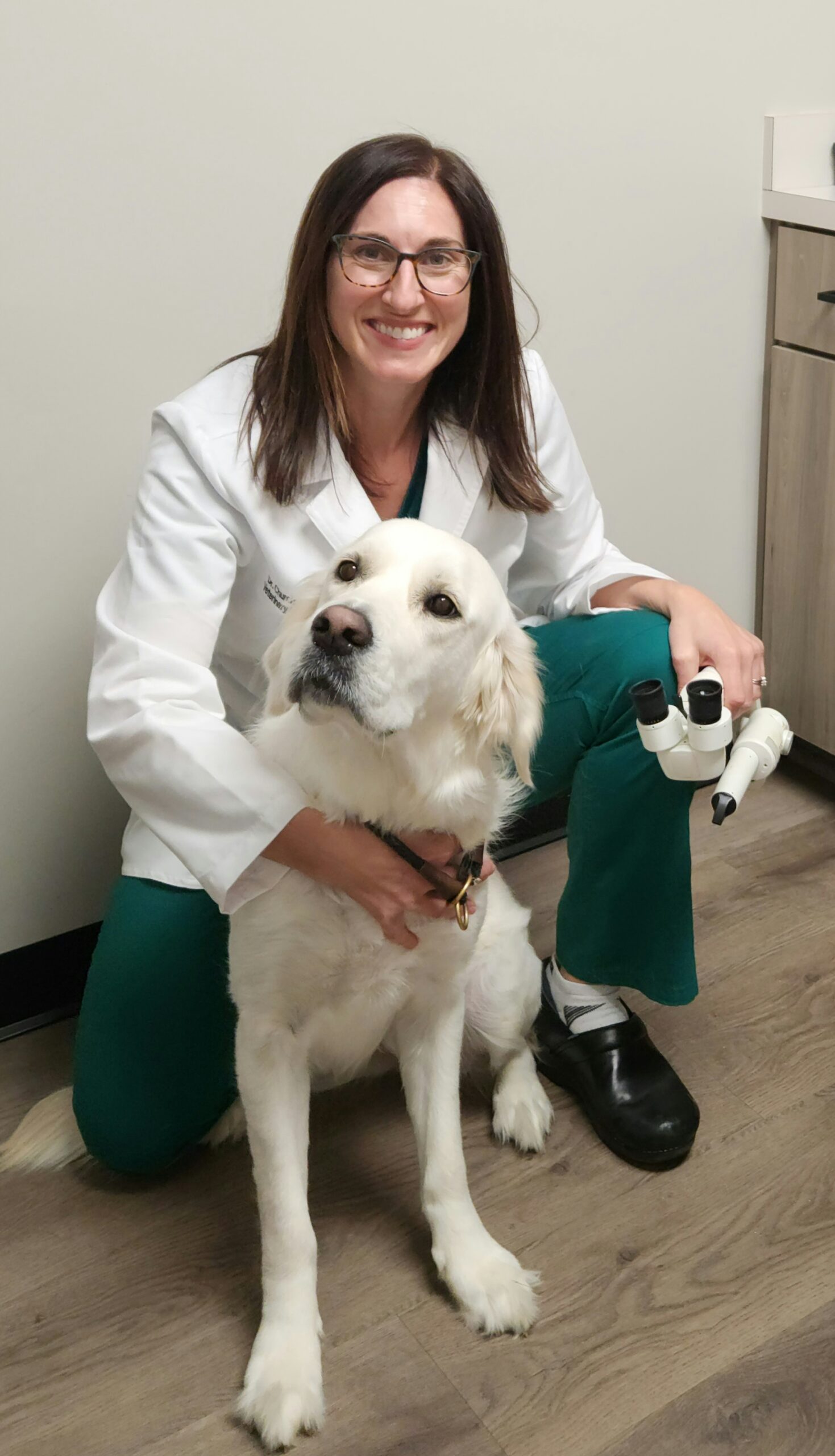 Dr. Church earned her Doctorate of Veterinary Medicine from North Carolina State University in 2008, where she was President of her veterinary class all four years and active in leadership roles in multiple clubs and organizations. She completed her residency in Comparative Veterinary Ophthalmology in Phoenix, Arizona in 2012 and became a Diplomate of the American College of Veterinary Ophthalmologists in 2013. She has practiced veterinary ophthalmology in Arizona, Rhode Island, Florida and is currently working in Virginia Beach, VA.
Dr. Church is the author of numerous scientific articles and a book chapter in the fields of zoological medicine and veterinary ophthalmology. She has also been published on Veterinary Information Network (VIN), providing information on various ocular diseases to the veterinary community. Dr. Church has always loved animals. Before attending veterinary school, she worked in a small animal clinic and volunteered at The North Carolina Aquarium at Fort Fisher, as well as the Karen Beasley Sea Turtle Rescue and Rehabilitation Center. Still today, she enjoys volunteering her time and services to help a wide variety of species at aquariums and zoos, both locally and internationally. Dr. Church loves spending time away from work with her husband, young son and their furbabies, a French Bulldog and two Devon Rex cats.
She enjoys providing practical and clinically-based continuing education seminars geared toward primary veterinarians. And she is an experienced educational mentor who trains veterinary ophthalmology interns and residents.
Presentation Synopsis
1. Enhancing your eye exam skills (canine/feline/exotics)- 60 min
2. Ocular emergencies (canine/feline)- 60 min
3. Corneal and tear film diseases (canine/feline)- 60 min
4. Third eyelid and eyelid diseases (canine/feline)- 60-75 min
5. Cataracts and their short and long-term sequelae (canine)- 60 min
6. Fundic evaluation and retinal diseases (canine/feline)- 60-75 min
7. Exotic animal ophthalmology topics- 60-75 min