Austin, Texas 2020March 26-28, 2020
Topics:
Dentistry - Dr. John F. Huff III
Dermatology - Dr. Linda Messinger

Join us in the great city of Austin at the beautiful Driskill Austin hotel to study advanced veterinary topics.
Mar 26
Registration 12:30pm-1pm
Lecture 1pm-6pm
Cocktail Hour with Hors d'oeuvres 6:15pm-7:15pm

Mar 27
Breakfast 7am-8 am
Lecture 8am-1pm

Mar 28
Breakfast 7am-8am
Lecture 8am-1pm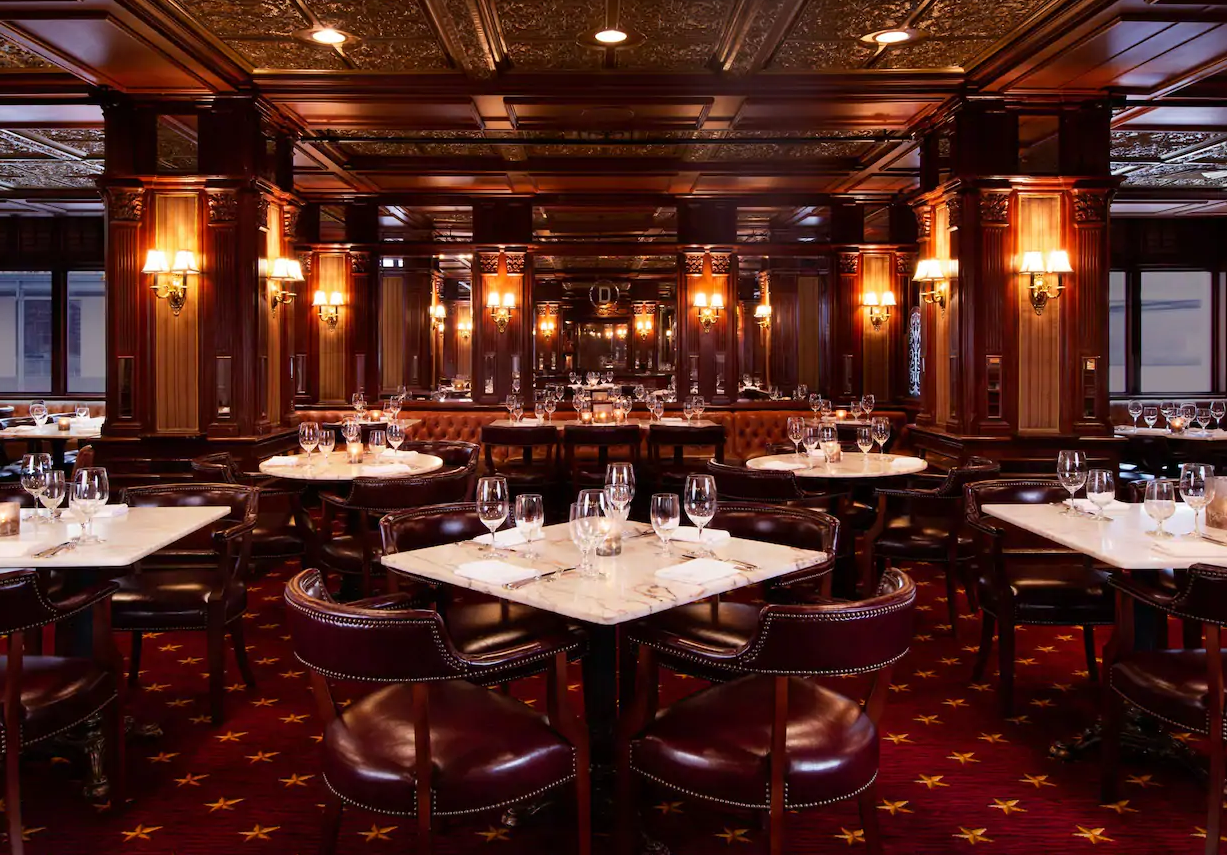 Call in: 877-803-7534
Referring Code/Group Name: Vet Vacation CE
Room Rate: Starting at $265+15%taxes and $2.36 Texas recovery charge
Accommodations are limited at this special rate. Please book and register early!
Vet Vacation has contracted with The Driskill so you can extend your vacation 3 days before and/or after your destination seminar at the same rate if rooms are available at the property. Reserve now to secure your choice of rooms. Driskill reservation includes premium internet, 24 hour fitness center, and welcome cocktail (Texas craft beer or champayne.)
Recognized as a coveted Austin hotel since 1886, The Driskill offers a historic setting entrenched in timeless charm. With a prime downtown location off 6th Street, our hotel is the perfect vantage point for exploring Austin's entertainment district and beyond. Surrounded by Austin's foodie scene, nightlife, and live music, we're less than 10 minutes by foot from historic attractions like the Texas State Capitol Building and Congress Avenue Bridge. Experience the luxury rooms, storied dining, and impeccable service that only The Driskill can provide.
Austin International Airport (AUS) serves the Austin metropolitan area with flights available on most domestic airlines. The Driskill is approximately 15 minutes from the airport.
From Austin Airport
Take Sherman Rd and Dalton Ln to TX-71 W in Austin
Austin International Airport (AUS) serves the Austin metropolitan area with flights available on most domestic airlines. The Driskell is approximately 15 minutes from the airport.
Getting to the hotel: Continue on TX-71 W. Take I-35 N/US-290 E to N Interstate 35 Frontage Rd. Take exit 234C from I-35 N/US-290 E
Follow E 6th St to Brazos St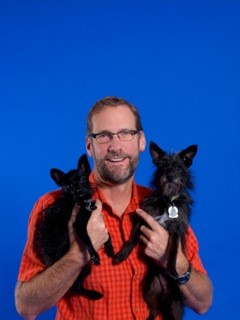 John F. Huff III, DVM, FAVD, Diplomate AVDC
Dr. John Huff received his DVM from Colorado State University in May 1983. He completed a small animal medicine and surgery internship at The Animal Medical Center in New York in 1984, a Fellowship in the Academy of Veterinary Dentistry in 2008 and became board certified in dentistry in 2009. He earned certificates in ASIF Basic (1993) and Advanced (1994) Orthopedic Training at The Ohio State University.
Dr. Huff joined VCA in 1996. He has held positions of Medical Director, Regional Medical Director and Director of Dentistry at VCA Alameda East Veterinary Hospital in Denver, CO. He is a specialist consultant for Antech Diagnostic Laboratories and is currently self-employed as president of Dr John's Veterinary Dental Consulting Service. Outside of work, Dr John enjoys skiing, hiking, fishing, writing songs and playing guitar. His current project is building bamboo fly rods.
Presentation Synopsis
1. Roadblocks in Veterinary Dentistry
2. Comprehensive Oral Health Assessment and Treatment (COHAT)
3. Advanced Dental Procedures
4. Regional Dental Nerve Blocks
5. Extractions Made Easy
6. Dental Radiographic Interpretation
7. Tooth Resorption
8. Root Planing Open (RPO) and Guided Tissue Regeneration (GTR)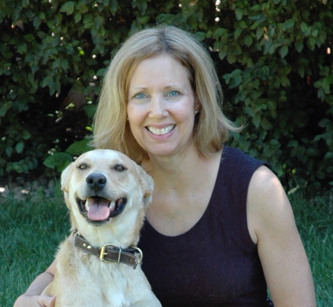 Linda Messinger, DVM, Diplomate ACVD
Dr. Messinger has been board certified by the American College of Veterinary Dermatology (ACVD) since 1993. She is one of approximately 275 board certified dermatologists in North America. One of the major functions of the ACVD is to maintain the highest standards of post-graduate training in veterinary dermatology and allergy. Board certification by the ACVD denotes that the individual is a board certified specialist in veterinary dermatology. Dr. Messinger received both her Bachelor of Science and Doctor of Veterinary Medicine (DVM) degrees from Cornell University. During her undergraduate training, Dr. Messinger was elected to the Phi Kappa Phi Honor Society. After completing veterinary school Dr. Messinger completed a one-year internship in small animal medicine, surgery, dermatology and ophthalmology at the prestigious and world-renowned Animal Medical Center in New York City. Thereafter, she completed a dermatology residency at the University of Florida and then remained on staff there for one year. The University of Florida has one of the largest veterinary dermatology residency programs in the world. While at the University of Florida, Dr. Messinger taught hundreds of veterinary students as well as veterinarians about the specialty of veterinary dermatology. She was in private specialty practice in the Orlando area before moving to Colorado in 1995 to establish the Department of Dermatology at VRCC. Dr. Messinger has delivered lectures on veterinary dermatology to a variety of professional and lay groups, both at the national and local level. In addition, Dr. Messinger has authored many scientific articles, review articles, and book chapters. To advance our understanding of skin diseases in animals (so as to help our patients), Dr. Messinger has be involved in a variety of research projects related to veterinary dermatology. Dr. Messinger is also a consultant in dermatology for a large veterinary corporation. She is a member of the ACVD, American Academy of Veterinary Dermatology, American Veterinary Medical Association, Colorado Veterinary Medical Association, Denver Area Veterinary Medical Society, and the Cornell Feline Health Center. Dr. Messinger is currently chairperson of the American College of Veterinary Dermatology Program Committee. She was also recently granted the prestigious honor of training residents in veterinary dermatology and allergy, under the guidelines of the American College of Veterinary Dermatology.
Dr. Messinger specializes in the diagnosis and treatment of all skin, coat, ear and nail diseases in animals, including bacterial, viral, fungal and parasitic infections, allergies, immune-mediated skin diseases, endocrine (hormonal) disorders, inherited skin diseases, and certain skin cancers, to name a few. Dr. Messinger is dedicated to working closely with you and your family veterinarian to provide the most progressive and comprehensive services and care for your special family member(s).
Dr. Messinger grew up on Long Island, in South Huntington, New York. The medical field has always fascinated her. Her love for animals and veterinary medicine began at the age of 7 when her family adopted a gray and white kitten and when she visited her grandparent's farm in Germany. Currently, Dr. Messinger's pet family includes yellow Labrador Retriever (Rigby), a Labrador Retriever mix (Fuzzy), a mixed breed puppy (Willie) and her cats (Daisy, Bella, Kitty Sue, Sweetie, Beekman, Seth and Milo), 3 Guinea pigs (Fluffy, Pumpkin, PiggieBeast) and goldfish (Prince and Pablo Sandoval) and pond snails. Bella was found meowing on the side of a country road while on a bike trip in Italy. Fuzzy and Willie both have atopic dermatitis (allergies to airborne allergens). Dr. Messinger enjoys SpinningTM and aerobics (both of which she has taught), cycling, hiking, gardening and family life. She understands and speaks the German language.
Presentation Synopsis
1. Pododermatitis
2. Answers to Questions Commonly Asked by You- Part 1
3. Answers to Questions Commonly Asked by You- Part 2
4. Update on Antibiotic Use for Canine and Feline Pyoderma
5. Pyoderma Cases
6. Antipruritic treatments for the allergic cat
7. Miliary Dermatitis
8. Quick and Easy Tips to Maximize Therapeutic Success in your Derm Patients